During summer in Colorado you could spend every weekend hopping between mountain towns, heading to another music, art, or mountain sports festival – And we're not complaining, we just know it can be overwhelming.

Hooligans on the Arkansas River. Photo: Fibark
For Father's Day, head to Salida, one of the best river towns in the state, for the oldest whitewater festival in the country. Fibark, which celebrates the Arkansas's River's runoff, has been going on since 1949.
It's a mash-up of boating, bike and running events, music (North Mississippi Allstars are headlining Saturday) arts and other shenanigans.
Don't miss the infamous Hooligan Race, where costumed competitors paddle "anything that floats that isn't a boat" down through the town's whitewater park … There's sure to be carnage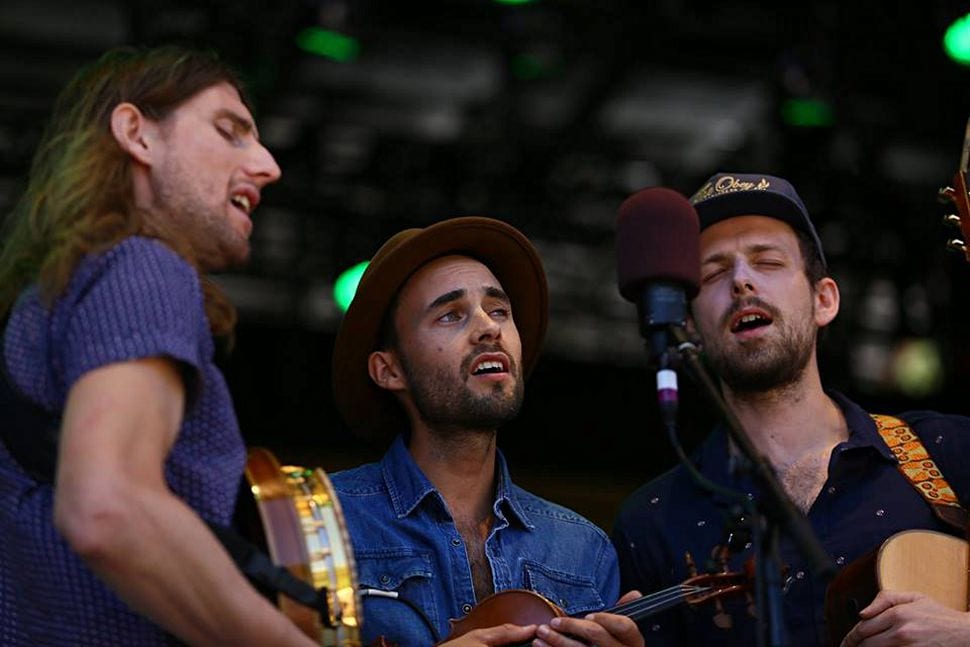 On stage at Telluride. Photo: Planet Bluegrass
Telluride is the granddaddy of rootsy music festivals, and its performers range from long-time greats like Emmylou Harris and Bela Fleck, to newer, edgier bands that still scrape the edges of bluegrass, like Sturgill Simpson and St. Paul & The Broken Bones.
Plus, you get to be in a spectacular box canyon during the longest days of the year, and you can take in all the biking, running and hiking T-ride has to offer before the shows start in the morning. It doesn't get much better than that.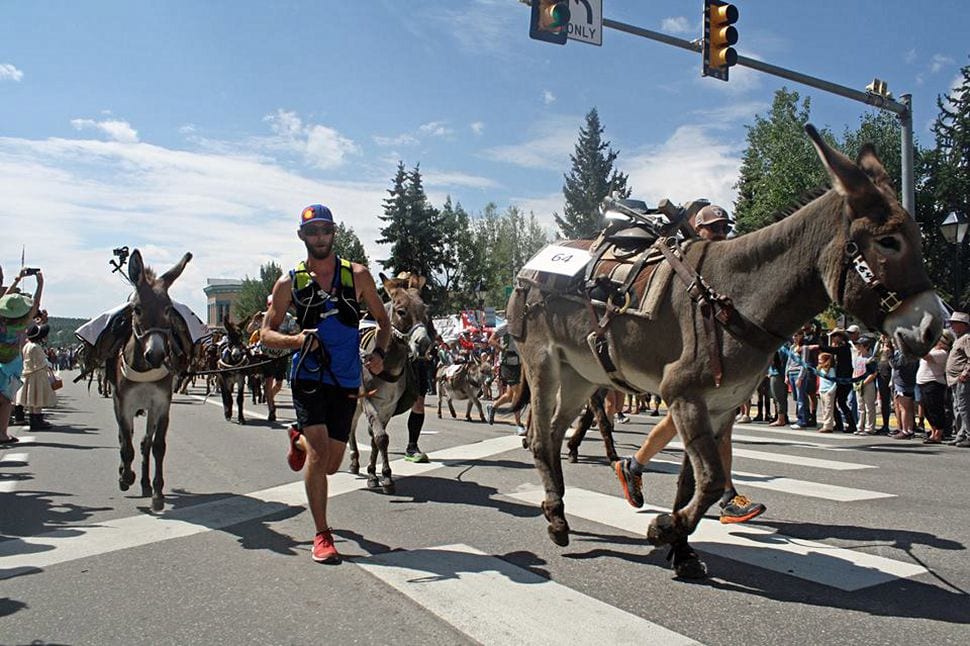 Mule races, obviously. Photo: Leadville Boomdays
How many other festivals feature a 22-mile burro running trail race (where you run next to your donkey)? Probably not many, but Leadville Boomdays – which takes its own, quirky spin on the mountain town's history – isn't your average festival.
In addition to getting your "ass over the pass," you can participate in, or just watch, a mining competition, parades and several other sports.

Close to the stage at Nedfest. Photo: Nedfest
Nederland (Boulder, Colorado's hippier, more-mountainous neighbor) has been hosting this music, art and microbrew festival for the past 20 years. They bring in local food and beer, and cap ticket sales at 2,000 so it still feels intimate.
There will be hula hoops; There will be dreadlocks; There will be great camping and hiking in the surrounding mountains. And this year there will be Head for the Hills, and folks from Leftover Salmon and The String Cheese Incident.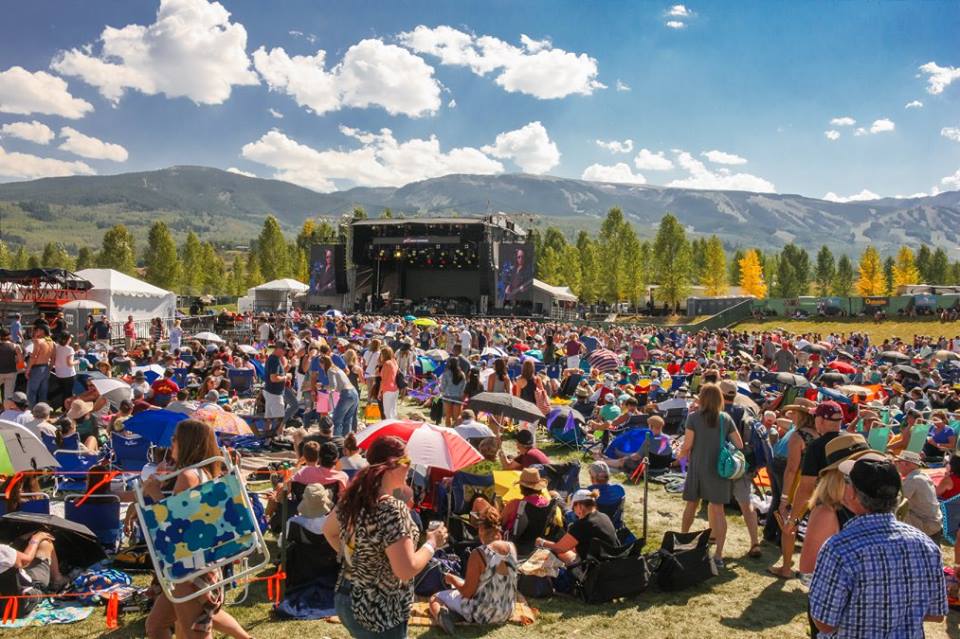 Summer festival season in Aspen. Photo: Jazz Aspen Snowmass
Summer in Aspen is a hotbed for festivals, and there are lots of good ones, like the Aspen Ideas Fest, and the Food and Wine Classic. But arguably the one that's the most fun is Jazz Aspen Snowmass, which brings a range of musicians to town twice a summer.
They host an event in June (Lyle Lovett is playing), but the Labor Day Festival is their big blowout. This year, you can see the Zac Brown Band, Jack Johnson, and Lionel Ritchie, who seems like the perfect person to see play in Aspen.
More Outdoor Festival Content From ASN
Desert Daze in Joshua Tree is the music festival for outdoorsy people
The best outdoor festivals above 3,000 feet
Originally posted at Adventure Sports Network by Heather Hansman on June 01, 2018. Image courtesy Adventure Sports Network.