Cripple Creek, Colorado Native and Indy Car Racing Competitor
I'm as serious about finding you the right Colorado mountain property as I am about Indy Car Racing!I was fortunate to grow up in Cripple Creek, Colorado, a small mountain town that lies in the shadow of Pikes Peak. I loved spending time hunting, fishing and racing all over Colorado with my dad and still do.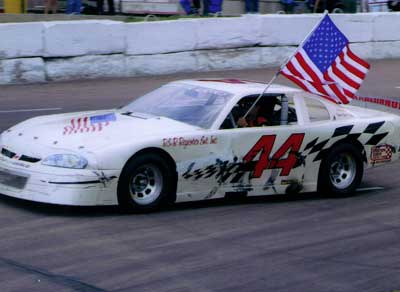 Family is Very Important to Me
I married my wife, Angela on a perfect fall day in September on my mom and dad's amazing mountain property. We are blessed to have seven (yes, I said seven) wonderful children. In the late 90's I went into business with my mom and dad and we started Native Sons Realty. Dad and I are brokers and mom is the office manager – we love specializing in selling mountain land, cabins and ranches. In 2014 our family joined Mossy Oak Properties.
A Little Bit About My Love of Racing
I come from a long line of successful racers. My grandfather was one of the Top Gun Super Modified drivers in Colorado and Wyoming in the 50's and 60's. My dad has been racing since 1972 from short tracks to the Indy Car Racing League.
I started racing Midgets when I was 7 years old and won an impressive eight out of nine main events. In my rookie debut I came within a hair of winning the Nationals Main Event. When I was 18 I tested in my first Indy car at the Pueblo Motorsports Road Course. I guess the car owners were impressed because then they asked me to drive in the American Indy Car Racing series in Washington state.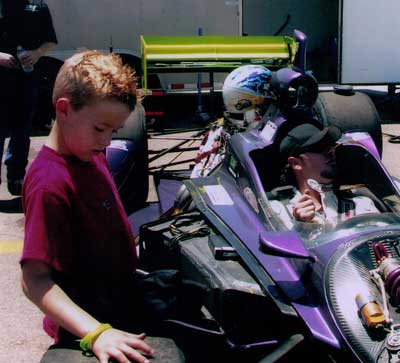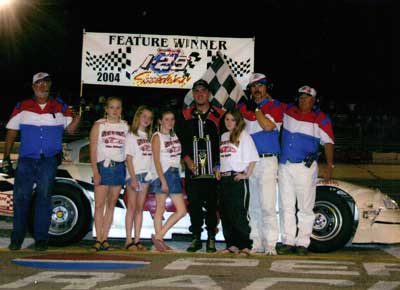 In 2004 I got into short track racing. In my rookie and sophomore years I had multiple main events and trophy dash wins in the Super Stock class.
In addition to driving I also love building and wrenching on race cars. I serve as my Dad's crew chief on his Pikes Peak Hill Climb team that holds the Super Stock track record on Pikes Peak and won the 2007 Race to the Clouds.
I have been invited twice to compete in the current reality TV show "Speedway Driver Search" but have declined both times in order to put my family obligations first.
Call Your Cripple Creek Colorado native and Indy Car Racer Today! I put as much effort into finding your Colorado dream property as I do racing!
I have as much drive in finding you the right mountain property as I do when I'm Indy Car Racing, so call me today and we'll have a great time finding you the perfect mountain property.